College vs university is always a hot topic these days. Even though most people eventually decide to go to to university, here are 10 reasons that college can be a better option than university.
---
1. It's more like real life.
College classes are designed to train you how to do a specific type of job, while university has too much theory behind it.
---
2. Class sizes are smaller.
College classes have typically no more than 20 people in them, while university lectures have hundreds of students. This is beneficial for getting to know your classmates and professors.
---
3. The professors really want to help you succeed.
The professors have more time to help with anything from explaining the assignment in greater detail and recommending you for your dream job. Although in university, professors are only available for meetings a couple hours a week and sometimes take days to reply to e-mails or even not at all.
---
4. Courses are assignment-focused.
College courses focus more of their grading on assignments rather than exams, which is perfect if you tend to go blank during exams and forget everything you've learned over the semester. It's also more fair to be graded on what you can create rather than what you can cram into your brain the night before.
---
5. There are better student-teacher relationships.
College classes are more informal – professors know your name, and you can develop close professional relationships with and through them.
---
6. Tuition costs less.
If you're going to a prestigious university, expect to pay a few grand more in tuition compared to cheaper college programs.
---
7. There is more hands-on learning.
In college you learn things by doing, rather than reading and memorizing from a boring textbook and trying to figure out how you would actually apply it.
---
8. Program sizes are smaller.
College programs are small enough so that everyone knows each other, making it easy to get help with assignments. You'll also have the same people in most of your classes, which helps you make friends!
---
9. You can't leave assignments to the last minute.
The way college courses are set up forces students to stay on top of their work, while university students can get away with starting an assignment the night before. This forces you to improve your time-management skills and stop procrastinating.
---
10. College provides career-focused learning.
Everything you learn in college is useful to your future career, whereas in university you're only learning what you need to know to pass an exam.
---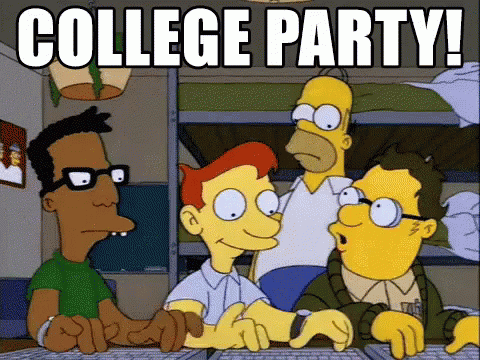 Are there other reasons we've left out about why college is better than university? Let us know in the comments!
Featured image source: mentiteam